Parasites are a massive problem for modern pets and their owners. Hollywood Cat and Dog Hospital is dedicated to helping West Hollywood pet owners rid their pets of parasites with rigorous preventative care, and when the unexpected happens, appropriate parasite treatments.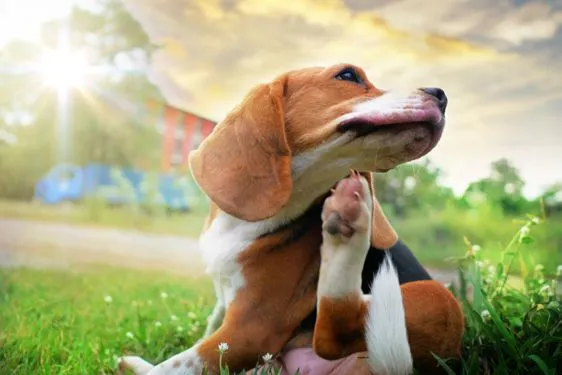 Common Pet Parasites
Many pet owners are under the mistaken impression that certain parasites, like heartworms, can only affect dogs. While it is true that dogs are particularly vulnerable to heartworms, these parasites can also attack the health and well-being of cats and ferrets. Unfortunately, heartworms are something you need to visit your veterinarian to prevent and to treat. More importantly, heartworm prevention is a year-round process, requiring pet parents to administer monthly treatments to their pets and to retest for heartworms after taking time off from treatment to be certain their pets aren't infested.
Fleas and ticks are other common pet parasites that can be particularly problematic. Not only do ticks carry certain illnesses that can be transmitted to animals and humans alike, they also can make your dog uncomfortable and unhealthy. Fleas are similarly intolerable. These tiny parasites infest pets, eating their host's blood and proliferating.
Prevention is certainly your best cure when it comes to ridding your home and pet of fleas. Preventative treatments make your dog an unattractive host for these blood-suckers and makes it impossible for those who do find their way into your home and onto your pet to reproduce.
If your pet does wander far from home and returns with a few parasitic stowaways, make sure you seek veterinarian treatment promptly before a few stragglers becomes an absolute infestation that spreads to the entire family.
These are only a few of the parasites pet owners have to be watchful of, though. Others include worms, which deworming treatments can handle, and intestinal parasites. Routine treatment from our animal clinic can help you keep your pets in tip top shape and safe from these and other pet parasites.
Visit Hollywood Cat and Dog Hospital today to learn more about how we are treating West Hollywood pet families for parasites, various preventative treatments we offer, and routine veterinary and wellness treatments for your pets. Don't trust your best friend's care to any animal clinic. Come check out the treatment options we have to offer.