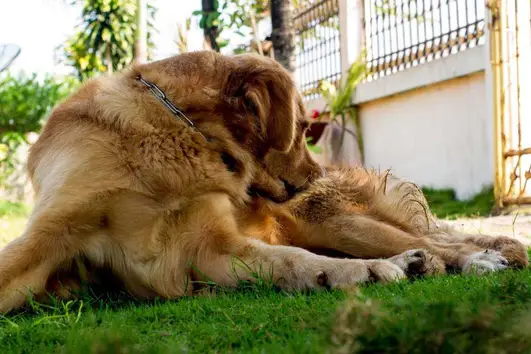 Pets, like people, can suffer from allergies. Dogs and cats can be allergic to substances in their environment or the ingredients in their food. Many pets suffer seasonal allergies or flea bite allergies, which can show up as sores or infections on their skin. The first step to treating pet allergies is diagnosing their condition. If you live in West Hollywood or the surrounding areas, bring your furry friend to Hollywood Cat and Dog Hospital for pet allergy diagnosis and treatment.
Pet Allergy Causes
Like people, there's no one cause of pet allergies as numerous allergens can trigger an allergic reaction in your pet. The allergen itself may be harmless, but it triggers a response from your pet's immune system which reacts by attacking the allergen, resulting in allergy symptoms.
Pets can suffer from three types of allergies: food allergy, flea allergy, and environmental allergy. Flea allergies can produce such symptoms as rashes, sores, or infections on your pet's skin. Certain ingredients in your pet's food like carbohydrates and animal proteins can trigger food allergy symptoms. Environmental allergies can be triggered by pollen, dust, mold, certain types of plants, or chemicals in household or grooming products. Common allergy symptoms include:
Sneezing
Wheezing
Trouble breathing
Dry, itchy skin, hives, and rashes
Vomiting and diarrhea
Pet allergies can occur at any time in your pet's life. At the first sign of trouble, it's best to bring your pet to our animal clinic to have him checked. Our West Hollywood veterinarian can diagnose your pet's condition so he can get treatment without delay.
Pet Allergy Treatment
Dr. Girgis will test your pet to determine what is triggering his allergic reaction, so we can recommend the appropriate allergy treatment. If your pet has a flea problem, eliminating the pests will get rid of his allergy symptoms. Blood and skin tests can help pinpoint the allergens causing environmental allergies, so you can keep them away from your pet.
You may need to change your pet's grooming products or switch to more eco-friendly cleaning products. You may also need to institute changes in your pet's lifestyle to keep him allergy free. For food allergies, we can adjust your pet's diet and reintroduce foods slowly to determine what's causing his allergic reaction. Our veterinarian can also prescribe allergy medication to help manage your pet's allergy symptoms.
Bring Your Pet to Hollywood Cat and Dog Hospital for Allergy Treatment
Working with our experienced veterinarian in West Hollywood is the best course of action for helping your pet overcome problems with allergies and receive the allergy medication he needs. To schedule a consultation for pet allergy diagnosis and treatment, call our team today at (323) 469-3000 or reach us through our website by using our online contact form.