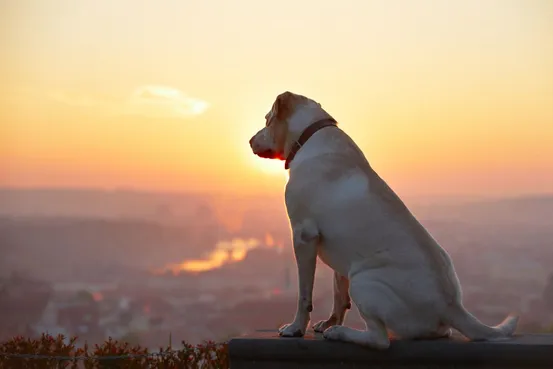 For most people, hotter weather means fun in the sun activities with family and friends. When you have pets, however, you need to stay alert for problems with pet heat stroke and dehydration. Dogs and cats can easily get dehydrated in hot temperatures due to not drinking enough water. Knowing the symptoms of heat stroke will enable you to act quickly in getting your pet the help it needs to recover from this condition. At Hollywood Cat and Dog Hospital in West Hollywood, we offer prompt and effective pet heat stroke treatment.
Importance of Keeping Your Pet Hydrated
In the heat, pets can easily lose body moisture if they're not drinking enough water. Moisture helps keep your feline and canine cool in hot temperatures and prevents muscle spasms. Lack of water can cause severe dehydration which can lead to heat stroke. Severe heat stroke can result in your pet's early demise. If your pup is an outdoor dog, it's important to keep its water dish filled at all times. Even indoor pets can become dehydrated from insufficient water intake. If you're going out for the day and plan to leave your pet behind, make sure it has plenty of water to drink until you return.
By staying abreast of weather conditions where you live, you can protect your pet from extreme temperatures and dehydration during a heat wave. Our West Hollywood veterinarian recommends bringing your outdoor pet inside your AC home when it gets too hot for him outside. When exercising your pet, stick to mornings or evenings when temperatures aren't so high and never leave your cat or dog alone in a parked car for any length of time.
Symptoms of Pet Heat Stroke
If your dog or cat is suffering from heat stroke, he or she may have the following symptoms:
Excessive panting and/or drooling
Difficulty breathing
Fever
Lethargy or extreme weakness
Muscle tremors
Vomiting or diarrhea
Difficulty walking/dizziness/loss of balance
Seizure
Unconsciousness
When in doubt, it's best to contact our West Hollywood veterinarian or bring your pet to our animal clinic for a diagnosis of his condition. Heat stroke can be quite serious for a dog or cat, depending on the severity of his or her condition. Our vet will assess your pet's heat stroke symptoms and determine the best course of action for treatment. Treatment may include fluids, medications, oxygen, and other means of helping your pet recover.
Bring Your Pet to Our Animal Clinic for Heat Stroke Diagnosis and Treatment!
If you suspect your dog or cat may have heat stroke, contact Hollywood Cat and Dog Hospital in West Hollywood at (323) 469-3000 for immediate treatment. We're here to meet all your pet care needs.