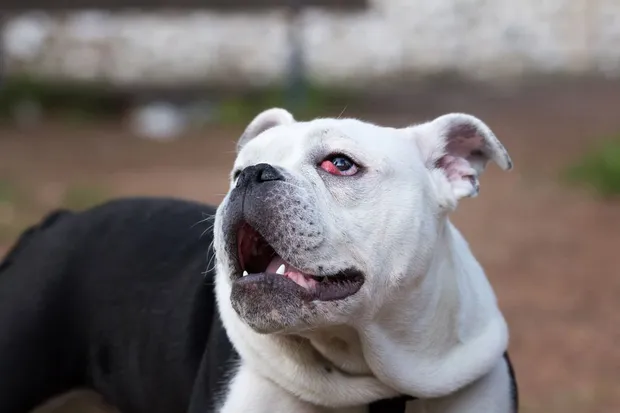 Eye Infections can cause distress to a dog or cat when they are present. At the first indication that your pets are having trouble with their eyes, it is best to contact Hollywood Cat & Dog Hospital in West Hollywood to make an appointment to see our veterinarian for treatment. Read on to learn how to recognize symptoms of an eye infection, what to do for your pet to relieve discomfort from this condition, and how our vet can help.
Signs That Could Indicate an Eye Infection Is Present
There are a few signals which can tip off pet owners that an eye infection is causing pet distress. Some pets will scratch their eyes to try to stop any discomfort they are experiencing. This could lead to further difficulties, so it is important to seek treatment if this is happening. Your pets may have trouble getting around as easily as they did before as their vision has been altered because of an eye infection. You might notice staggering or slow moves. Eye infections can cause vertigo for a pet. An eye infection may also cause discharge from your pets' eyes, as well as give the eyes a cloudy appearance.
What to Do for a Pet with an Eye Infection
It is important to keep an infected eye as clean as possible so the condition does not worsen. Use a damp piece of clean cloth to remove any discharge from the eye. If both eyes seem affected, use different pieces of cloth to conduct the cleaning process. This will help to stop the spread of bacteria. It is best to get immediate help from a veterinarian if your pet is not able to get around without injuring itself in the process.
What Our Veterinarian Can Do to Help
If an eye infection is not treated, a pet could suffer from permanent vision troubles or even blindness. Because of this, it is of the utmost importance to have an evaluation conducted of your pets' condition if you suspect they have an eye infection. Our vet will take a look at the eye and determine the cause of the condition. They will then provide your pet with the proper treatment, which could include the use of eye drop medication to clear up the problem.
Schedule an Appointment with Our Veterinariain for Pet Eye Infection Treatment in West Hollywood
Contact Hollywood Cat & Dog Hospital if your pet requires an assessment to check for the presence and treatment of a pet eye infection. Call us today at (704) 563-5858 for more information or to schedule an appointment with our veterinarian.